My first experience with Quest Link is just amazing. After update to firmware 11.0.0.180 in the Quest and installed the Oculus Home software on my PC, should Link worked? I had ordered an USB 3.0 extension cable and a USB 3.1 A to C connector. Total length is 5+1 = 6 meter.
PC configuration is not the latest, so would it work? ASUS mainboard M5A97 EVO R2.0 has two USB 3.0 ports. The free one has a connection, but when started in Quest, the application on the PC is moving, but the screen in the Quest was black. I checked the log files in Oculus application and found that my ASMedia USB controller is supported. Removed the WiFi USB dongle and replaced it with the Quest cable, now Link was working!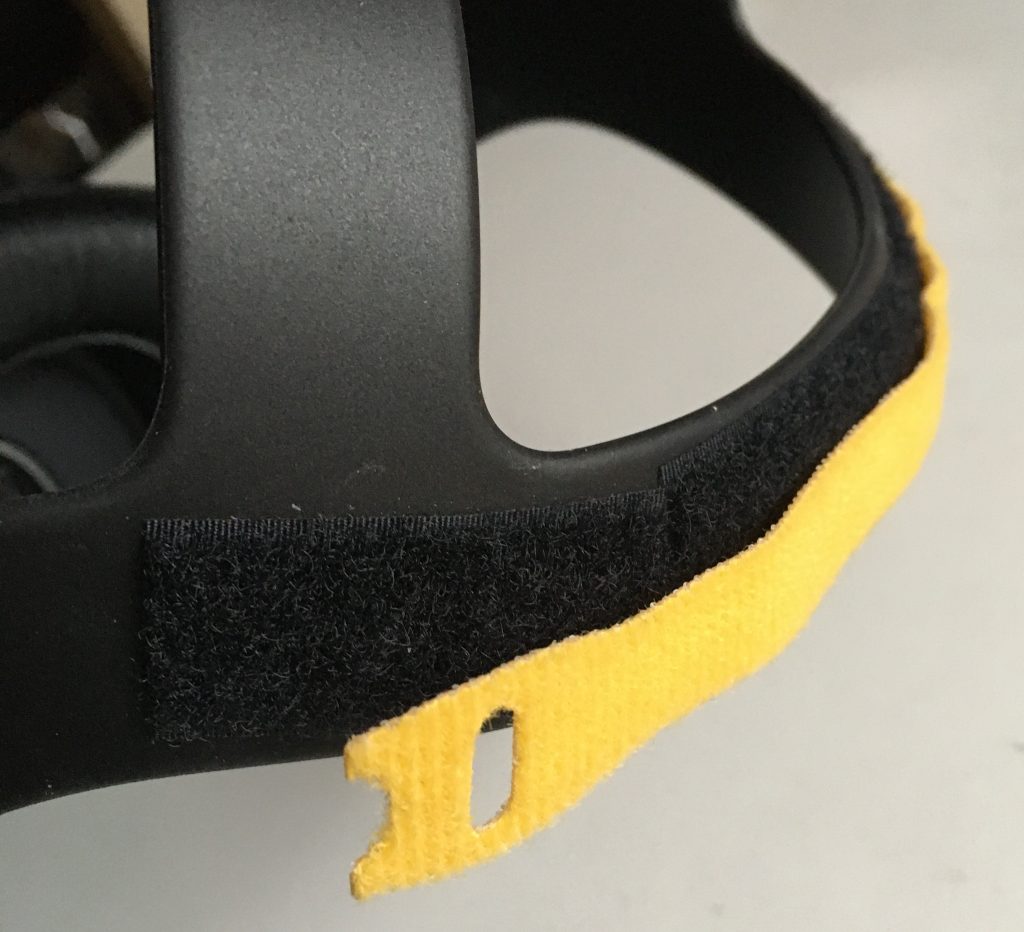 With the Velcro cable binder its easy to fixed the cable to the headset.
Only the warning PC is not compatible with the minimal requirements is a small problem, but did not harm the experience. The AMD FX-6300 Processor is not compatible. Maybe hack the configuration json file in Oculus Software.
note: add processor type AMD FX-6300 did not work in config file.
My Configuration:
PC specs: ASUS M5A97 EVO R2.0 , AMD FX-6300 6 core 3.51 GHz , 32 GB mem, NVIDIA GeForce GTX 1660 Ti 6 GB mem.
Quest connection to PC: 5 meter DeLock Extension cable USB 3.0 A to USB 3.0 A female, USB 3.1 A to USB 3.1 C (Allekabels.nl) Note: charge cable that comes with Quest is not usable.
Test applications in Oculus on PC:
On Quest I had Apollo 11 Quest running, so the PC version Apollo11 VR HD must be compared. This VR experience is much more detailed then the Quest version. Amazing how good the OLED display of the Quest is. Now the PC is processing the game in a detailed image.
The same with Anne Frank House, much more details.
FlyInside Flight Simulator works with the virtual Oculus controllers, but no hands!
vSpatial virtual desktop in beta on the Quest I tested over WiFi and now over the link with the Oculus version. Both apps connect to a virtual Windows10 64 bit Desktop running on VMware ESXi6.7 in my homelab. vSpatial Remote Manger is v1.0.7255.4019 is installed in the VM. Runs with no latency at all.
Nice to play with Aircar. Sometimes Quest is freezing, while PC runs. Not available on Quest.
Blade Runner is also a nice game to play on PC. Not available on Quest
vSpatial screen capture with CyberLink, just the running application on PC. Left screen is the physical Windows10 PC and the right screen is the virtual Windows10 desktop on VMware in my homelab. ( In Quest Bluetooth mouse and keyboard not working.)
cable:
https://www.allekabels.nl/usb-30-kabel/4545/1162801/usb-a-naar-usb-a-verlengkabel-30.html
https://www.allekabels.nl/usb-c-kabel/11518/1374443/usb-c-naar-usb-a-kabel-31.html
update: most applications do not work with hands, only controllers.