VR disruptive for cinema visits?
Blockbusters are made to be seen on the big screen in the cinema, razor sharp and with Dolby Atmos sound. Christopher Nolan is one of the last directors to have had a major cinema premiere with Tenet. He is horrified that his film would be viewed on a telephone on the train. We didn't campaign for that at beautiful locations for months.
Now that we are glued to home by Covid-19, is VR a possibility to experience the cinema at home? I made an attempt to find out with a VR headset and wireless headphones I already had. New and Legacy gear from the man cave on the attic!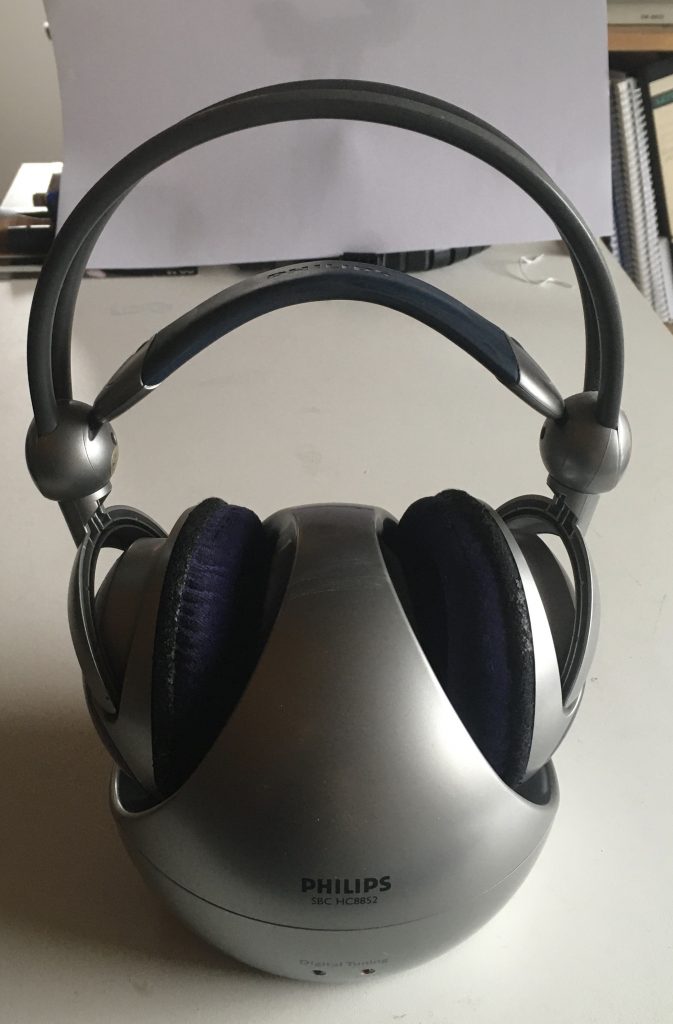 What is the setup?
Oculus Quest 2 (light and sharp display of almost 3K per eye).
Game pc with NVidia GTX 1660Ti video card, 32 GB memory and AMD FX6300 6 core CPU, Samsung SSD 860 EVO.
Philips wireless headphones SBC HC8855 with surround sound.
Virtual Desktop runs on the Quest, which connects to the streamer on the PC via WiFi. Environment is dark Cinema. PC desktop can be seen on virtual cinema screen.
PowerDVD20 runs on PC to play all kinds of movies. 3D and 4K. Movies can be played from Blu-ray player with disc or as file.
The sound from the PC does not go via the Quest but directly to the Philips base station that controls the headphones.
Dedicated WiFi router for Quest and PC connection. (Netgear Nighthawk 7000)
To keep the latency on the WiFi as low as possible and to achieve an almost network quality, I used a dedicated WiFi router only for the HMD. The PC has a network connection with this Access Point and is in the same network. First I tried the basic WiFi connection I have.
What is the ultimate goal?
You are in a virtual cinema (unfortunately the only one) to watch a (3D) movie with a surround sound on a large screen. Nice or not? And at your home on the couch.
How is the experience? Scenarios:
1. First, via the existing Netgear Orbi Pro, a connection to 5 GHz WiFi. The latency in the Quest via the Virtual Desktop App is: 21 ms Codec HEVC (auto in streamer)
A. The sound goes to the Quest via WiFi. Headphones directly connected to the Quest. Latency is: 21 ms

B. Mute sound to Quest in the Desktop Streamer and the headphones directly on the PC. Latency is: 22 ms with film running 26 ms

2. Connect Quest and PC to a dedicated Access point (Netgear R7000). The latency measured in the Quest Virtual Desktop App is: 18-22 ms with movie 25 ms, Codec on H264 (we now have a dedicated network). Connection speed WiFi is 860 Mbps
A. Let sound run directly through the PC, so that the stream only contains images.

Settings dedicated router:
https://kb.netgear.com/000060378/Which-Dynamic-Frequency-Selection-channels-does-my-NETGEAR-device-support DFS on 80 MHz
• Router in Access mode
• WiFi 5 GHz
• Quest over WiFi and PC 1 GB wired.
• DFS (Dynamic Frequency Selection channels on 80 MHz (Quest uses 80 MHz) set 5 GHz to one of these channels 58, 106, 122 to use. (Channel 56 used. (no DFS channel 58 available)

Result and best experience:
Both options with WiFi had a good performance!
Option 1 B:
Sending sound to wireless headphones via the PC and switching it off in the VD streamer is the best audio experience. Image in Quest at 90 Hz.
The Quest only gets image. Connecting the headphones to the Quest did not produce good sound. Wired headphones on the Quest are possible, but no surround sound.
Unfortunately, the wireless headphones cannot be connected to the Quest. Because of this you are condemned to sit near the PC anyway. With the Orbi Pro router and satellite, an average bit rate of 650 Mbps can be achieved at 5 GHz. The 90 Hz option in the VD app did not seem to work, although Quest and the VD were set to 90 Hz.
PowerDVD20 does play content in the Quest when a movie is stored as a file on the PC, but when a Blu-Ray is started in a player, it can only be seen on the screen. It cannot be seen within the headset. Also tried with another stream program like vSpatial, but no active Blu-Ray screen here either. It seems that the streaming software does not transmit a Blu-ray on this screen. It can also be restricted within PowerDVD20. DVD does work.
Option 2 A:
Even with AP and headphone transmitter both on the attic, I could sit downstairs (two concrete floors) in a relax chair watching movies with great video and audio quality.